Introducing the FI9912P - Foscam's Newest Wireless Outdoor IP Camera
8/3/2019
Foscam has just released the brand new FI9912P Wi-Fi bullet camera.
What's new? Well firstly, it's worth mentioning the FI9912P is similar to the popular FI9900P in appearance and features. It doesn't have the addition of magic zoom like the FI9900P, but still has a digital zoom for when you need more detail and is priced very competitively at £69.99.
Most notably, the new FI9912P boasts an external SD card slot versus the internal slot behind the LEDs on the FI9900P, which makes the camera much more accessible to install and remove the Micro SD Card! The FI9912P can take up to 128GB cards, this would allow for roughly 64 hours' worth of 24-7 footage (1080p) or 128 hours' worth of motion detected clips / 24-7 footage at 720p resolution. The camera will automatically overwrite the oldest footage first meaning you won't need to get the SD card out of the camera every time it is full. You will also be able to playback the SD card from the Foscam app, available on IOS and Android devices.
The FI9912P bullet camera has a 105-degree viewing angle and a 20-metre night vision range, utilising the cameras 30 high-quality IR-LED's. This makes it perfect for covering large outdoor spaces such as your driveway or garden.
Just like the FI9900P, the FI9912P has a junction box designed to house the extra cables you don't want to put through the wall. This has a retail price of £22.99, but when purchasing with the camera, it is discounted to £19.99.
FAB 99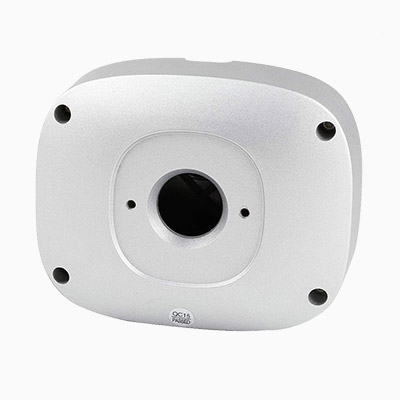 Below is a quick and easy comparison chart, which shows the main differences between the FI9912P and the FI9900P.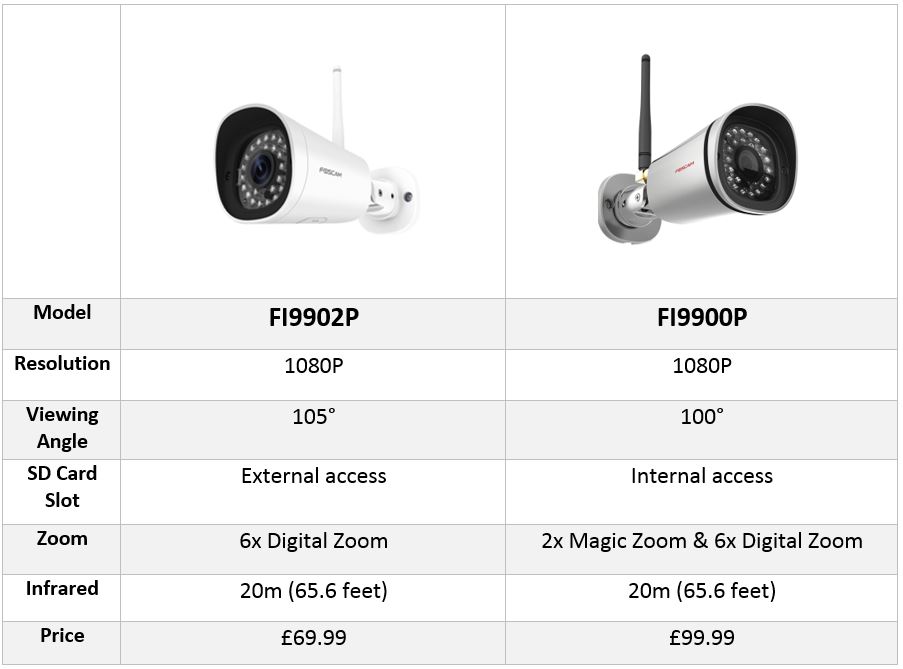 On a side note, we have identified recently that some 64GB and 128GB micro SD cards from a select number of manufacturers will not work by default in your Foscam camera.
If you are experiencing this problem, we have written a blog post containing a video guide for both Windows and MAC on how to get this working. You can find this blog post here: Format SD Card
Alternatively, if you are needing any help with this camera or any pre-sales questions you can contact us by email at sales@foscam.uk.com or we can get one of our team to give you a call just use the contact us link at the bottom of every page.